Dear Graduates,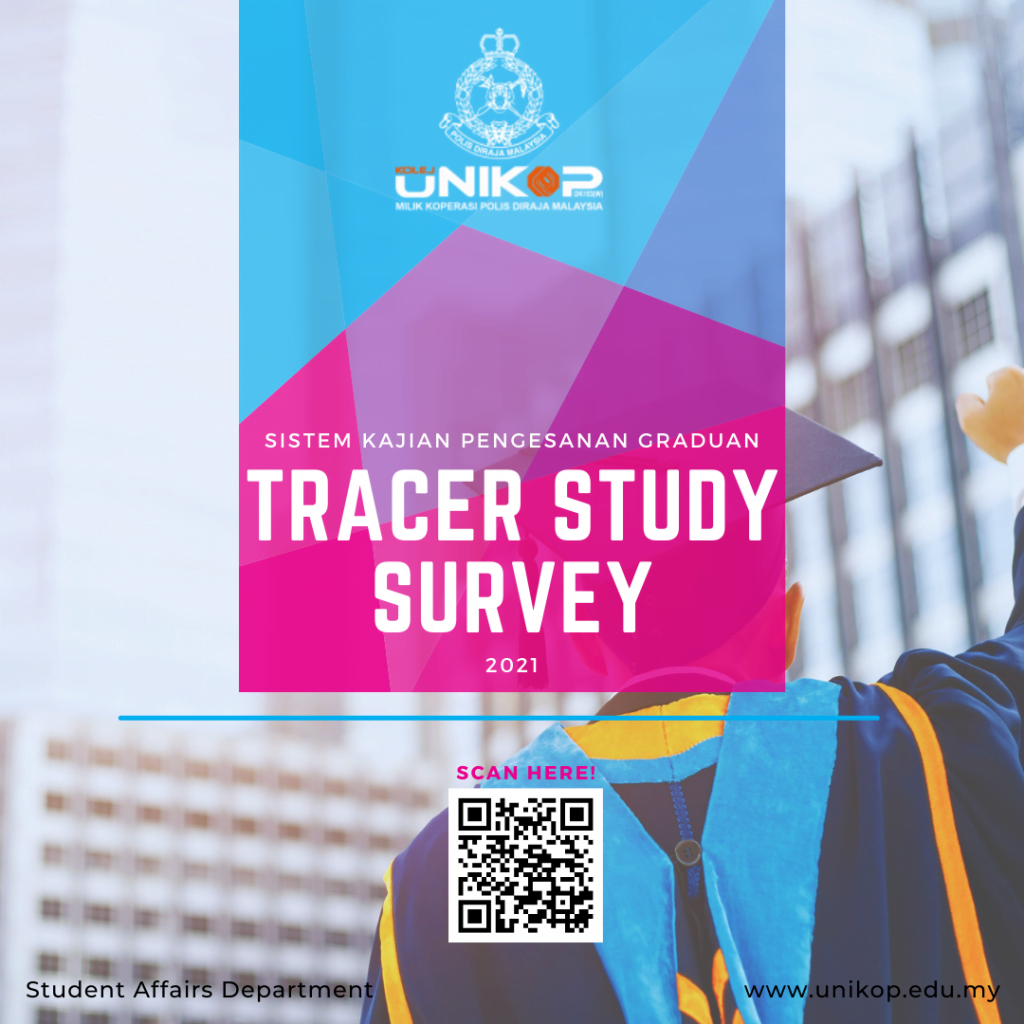 Congratulations on completing your studies!
We hope that your education journey with us has been an exciting one. For your information, the Tracer Study Survey for Kolej UNIKOP can be accessed online by those who have completed their studies. This online survey is COMPULSORY.
All graduates are required to complete and submit Tracer Study questionnaires which can be accessed directly at: https://graduate.mohe.gov.my/SKPG1/
You are expected to answer all questions. Please follow this step to answer the survey:
1. Log-in using your MyKad Number for Malaysian students
2. Choose the Kolej UNIKOP as your institution name
3. Once logged in, answer all the questions as required until completion.
For more information, please contact the Student Affairs Department (STAD) at 03-80842222 or email to hep@unikop.edu.my
Student Affairs Department
Kolej UNIKOP