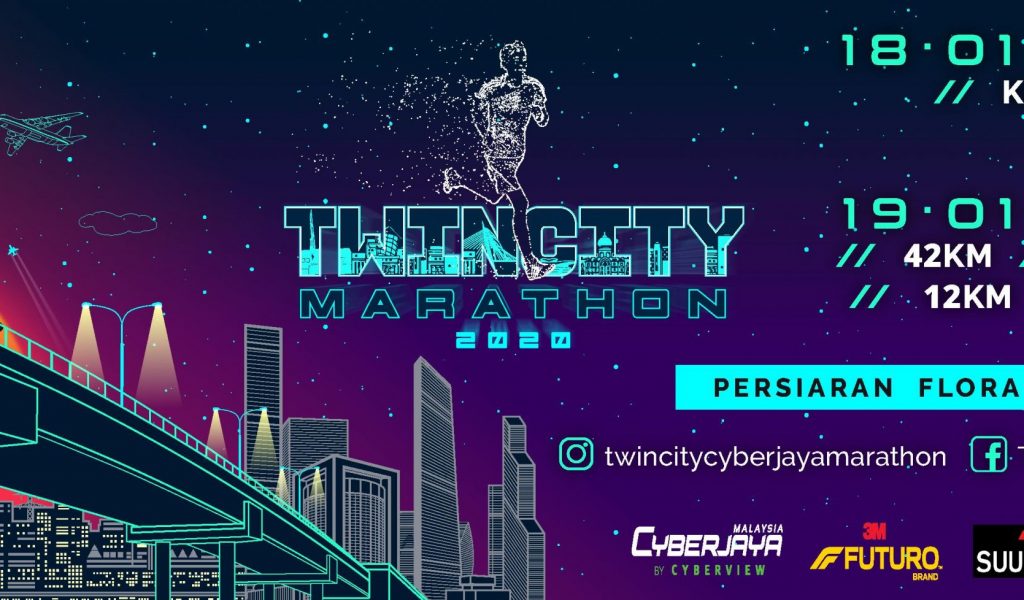 "Twincity Marathon turns 6th in 2020. From a humble start in 2014 that only attracted around 4,500 runners, Twincity Marathon has doubled its size in 2019 to 10,500 runners. 
The 6th edition of the race will carry the FUTURISTIC theme, where the year 2020 will be the year that we envisaged to start an era of transformation and digitalisation.
With Cyberjaya being the home for Twincity Marathon, the theme also reflects Cyberjaya's vision to be the GLOBAL TECH HUB IN 2020 and we are ready to be part of the vision!" – MY Runners.