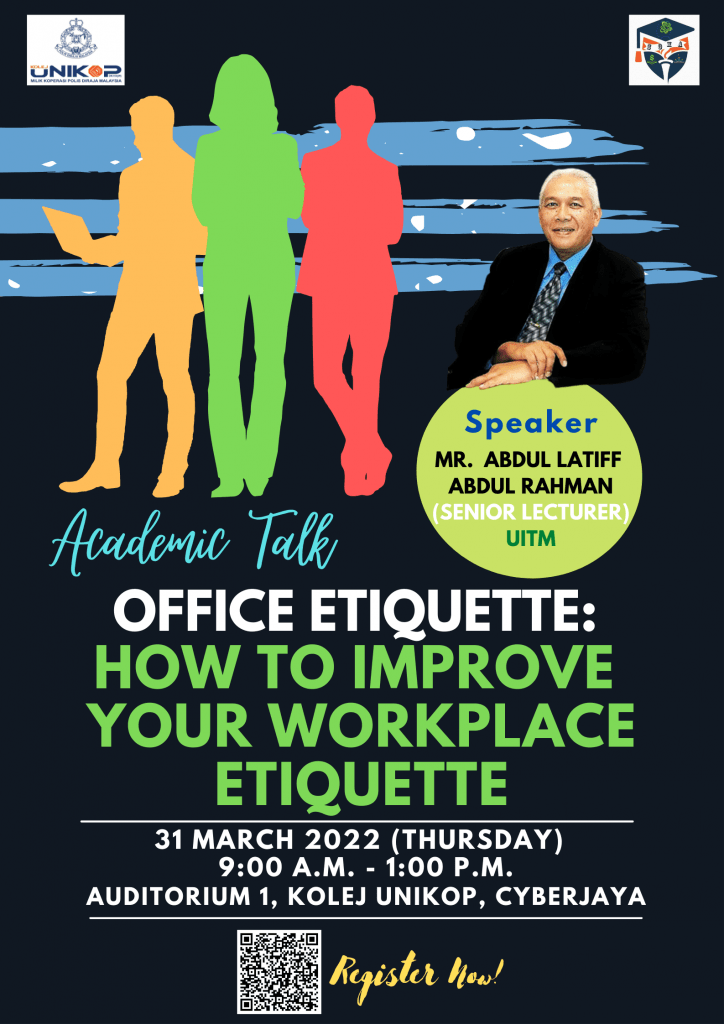 The School of Management and Accounting would like to host this program in order to prepare students especially for final year students that will undergo their internship.
Kolej UNIKOP has decided to celebrate this event on 31st March 2022.
The details of the event as follows:
Date: 31st March 2022
Day: Thursday
Time: 9.00 a.m. – 1.00 p.m.
Venue: Auditorium 1, Kolej Unikop, Cyberjaya.