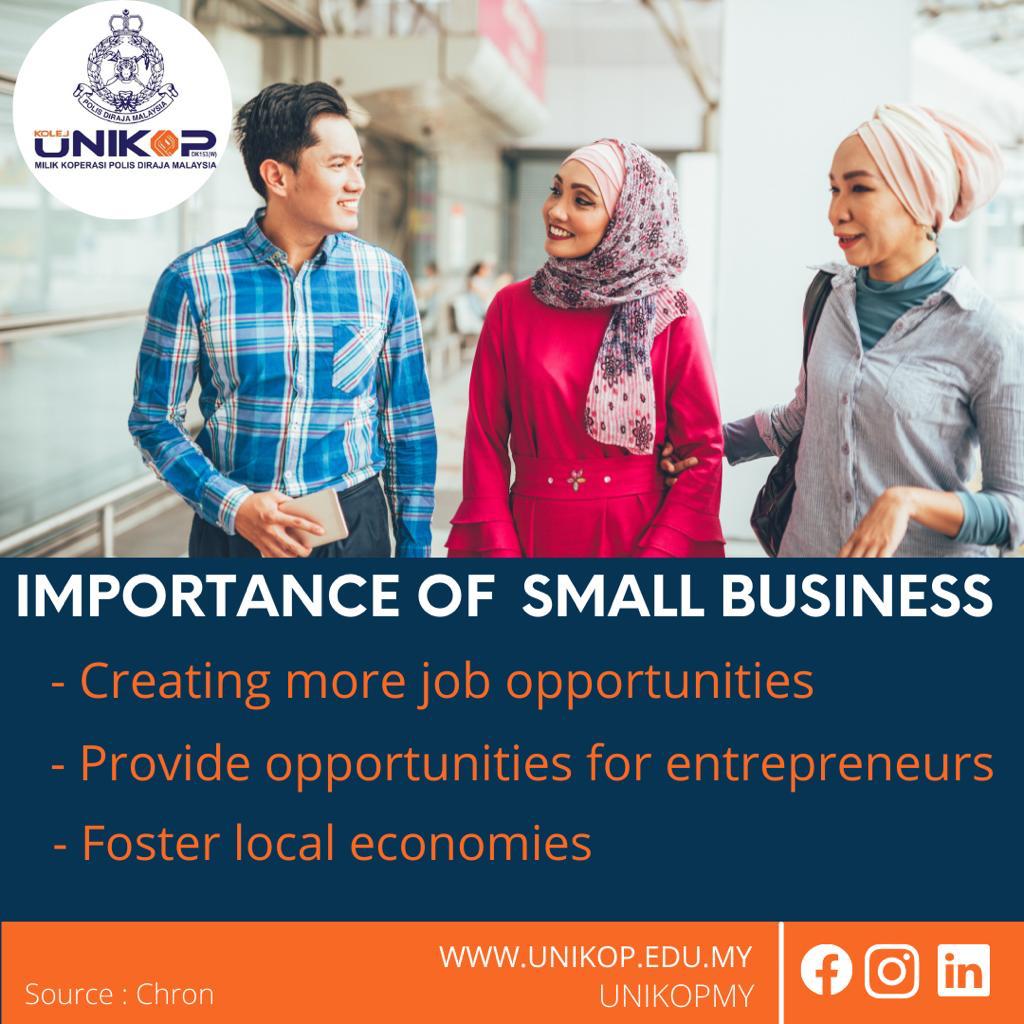 Small businesses are just as important as large corporations, though they play different roles.
Some of the importance of small businesses are creating more job opportunities, opening up doors for entrepreneurs and fostering local economies.
Want to learn more about the importance of various types of businesses and how to manage them? Sign up now for Diploma in Business Management at www.unikop.edu.my.
#SmallBusiness #ImportanceofSmallBusiness #Entrepreneurs #PDRM #DiplomainBusinessManagement #UNIKOP #UNIKOPMY