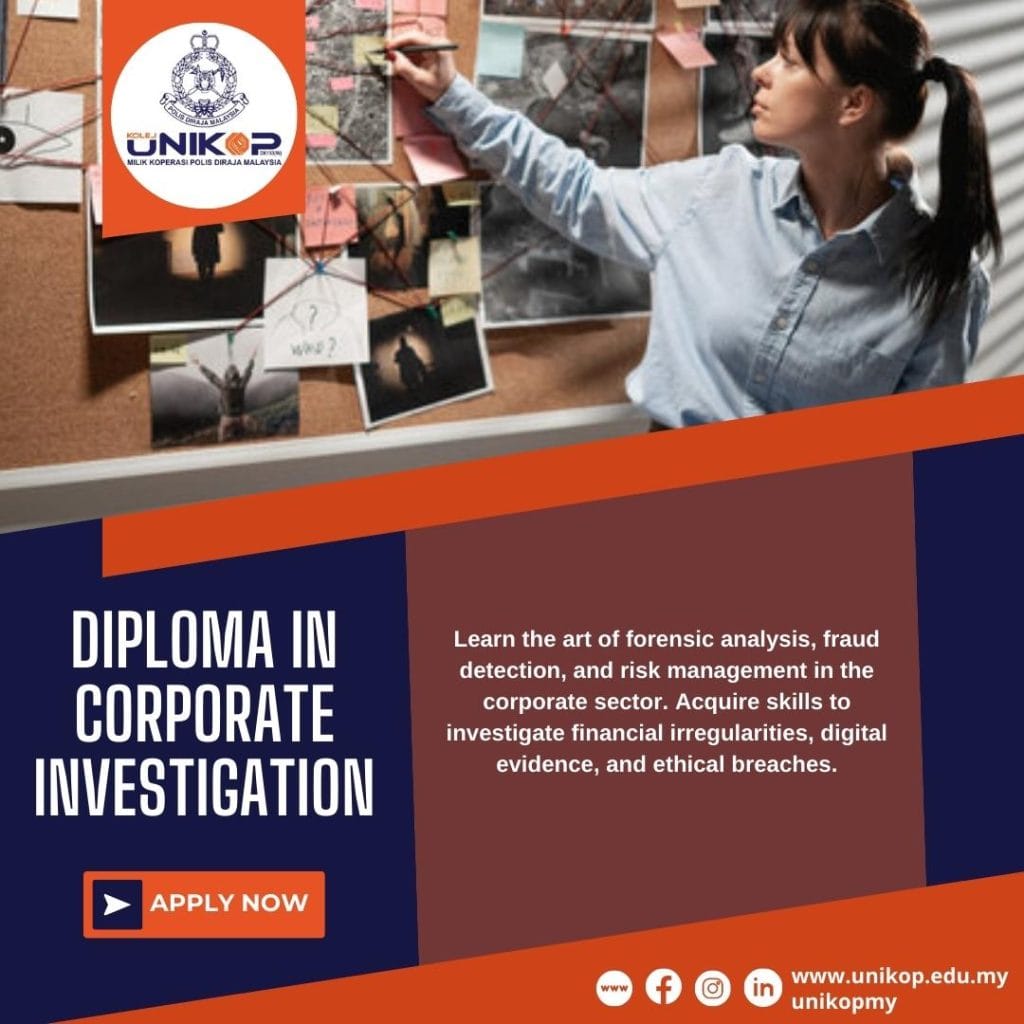 Are you curious about unraveling mysteries and delving into the depths of corporate complexities? Embark on a thrilling journey with Unikop's esteemed Diploma in Corporate Investigation program!
Program Highlights:
📌 Learn the art of forensic analysis, fraud detection, and risk management in the corporate sector.
📌 Acquire skills to investigate financial irregularities, digital evidence, and ethical breaches.
📌 Understand corporate laws and regulations that govern business practices.
📌 Hands-on experience with real-world case studies and simulated scenarios.
📌 Pathways to becoming a corporate investigator, fraud analyst, or risk management specialist.
Apply Now:
Local Students: https://unikop.edu.my/registration-form-new-students/
International Students : https://unikop.edu.my/international-enquiry/
#internationalstudents
#malaysianstudents
#diplomaincorporateinvestigation
#unikop
#UNIKOPMY