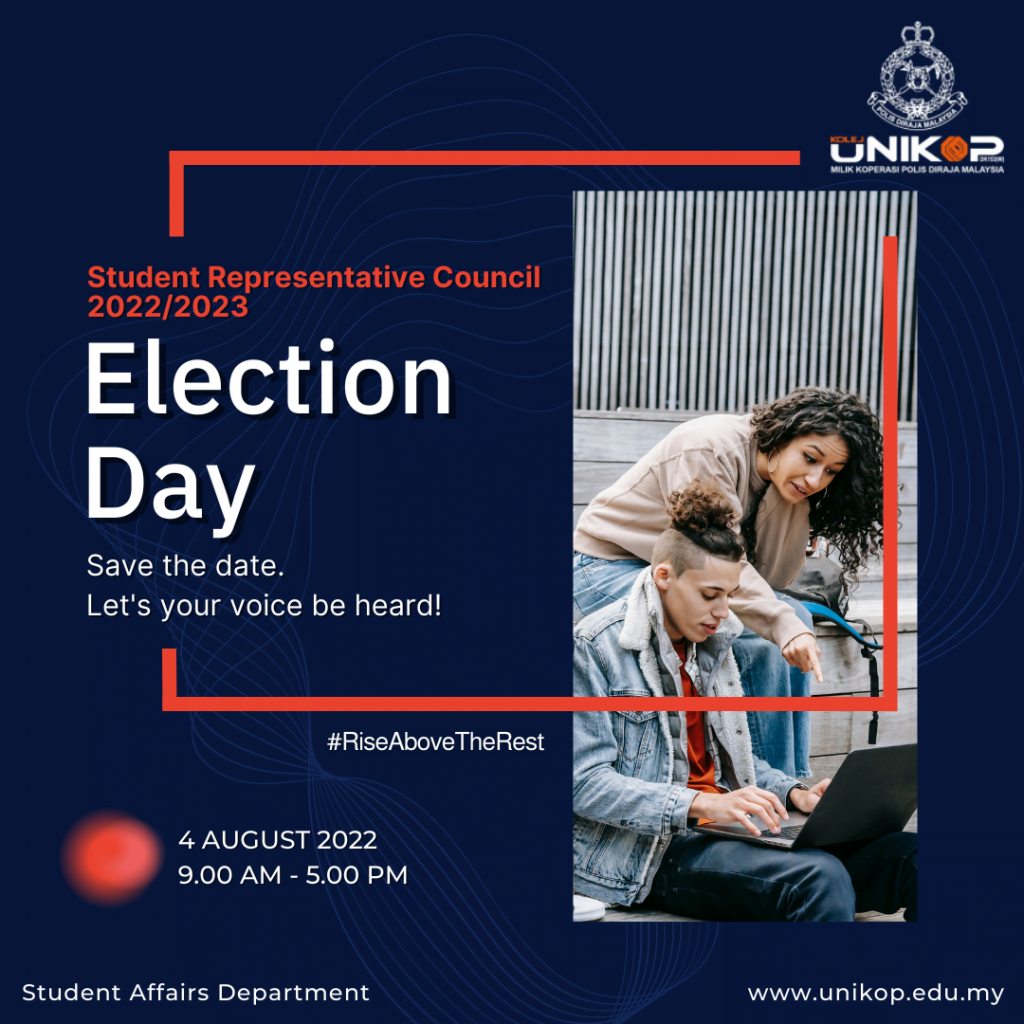 The time has come for you to choose the Student Representative Council, who will represent you for this 2022/2023 term.
A total of 15 candidates have been shortlisted. Now it's your right and your time to vote for the candidate of your choice who will be the representative of your voice from now on.
Save the date, Thursday 4 August 2022 from 9.00 am to 5.00 pm.
We will be sharing the link for voting on that day. Stay tuned!
#RiseAboveTheRest
#UNIKOP
Student Affairs Department
UNIKOP College