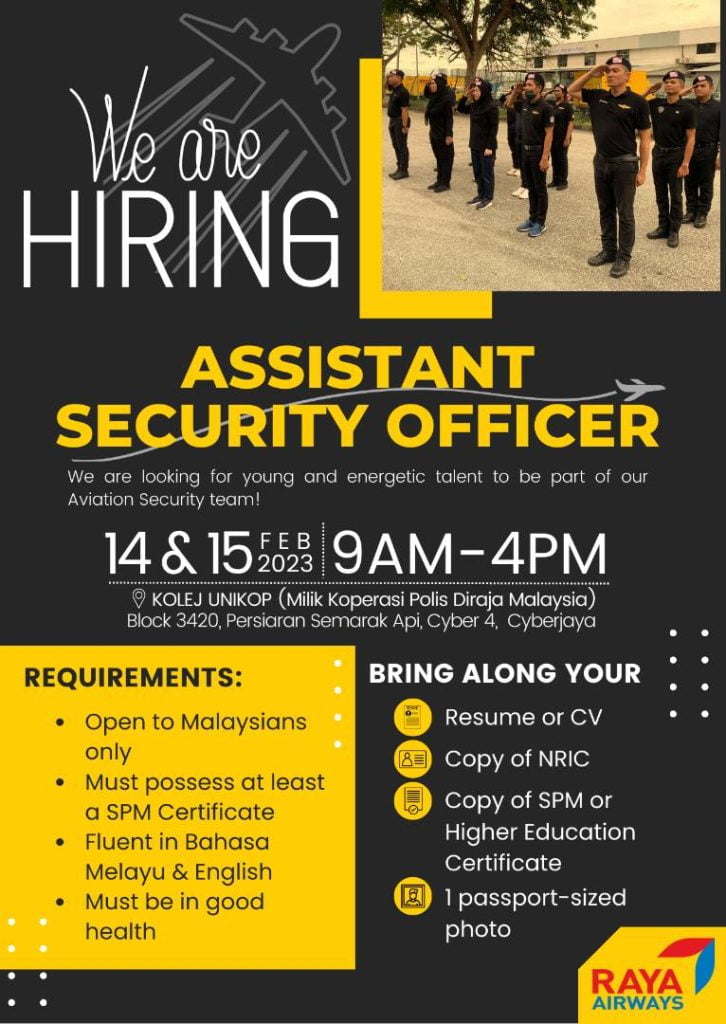 Dear Alumni, Kindly grab this opportunity to get hired as a soon as possible with the superb airways company in Malaysia. You will be their enforcement officer! Their offers and benefits are really amazing! Kindly refer to the poster below for more detail and if you have anything to ask please contact us at 03-80842222 ext Student Affairs Department ( 159,162 ). See you soon!

LINK For Pre Registration : https://docs.google.com/forms/d/e/1FAIpQLSdi1RpKFey0HN7YNo_8PE-MEUUhiTMmqQyPj-2cKLLPN0OH6Q/viewform?usp=sf_link
#ALUMNIOhsemGetHired!