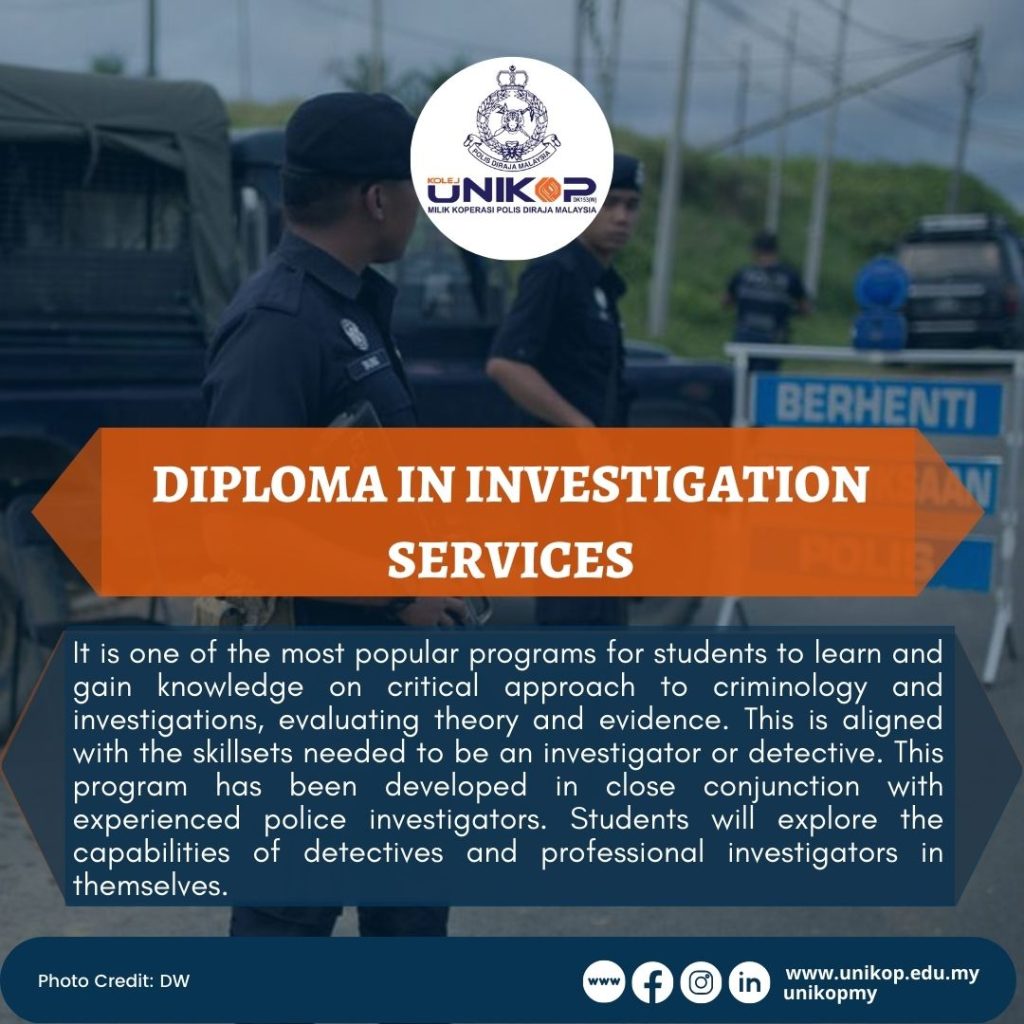 Diploma in Investigation Services offered by UNIKOP is one of the most popular programs for students to learn and gain knowledge on critical approach to criminology and investigations, evaluating theory and evidence. This is aligned with the skill sets needed to be an investigator or detective.
Diploma in Investigation Services Program has been developed in close conjunction with experienced police investigators. Students will explore the capabilities of detectives and professional investigators in themselves.
Upon completion of this course, students will benefit from developing critical reflection skills on important ethical, legal and practical issues such as verifying the authentication signature, analysis altered document, criminal psychology, suspect profiling and others, which are the main components the investigation services industry.
Learn more when you sign up for our courses at www.unikop.edu.my.
#investigationServices
#investigation
#UNIKOP
#UNIKOPMY