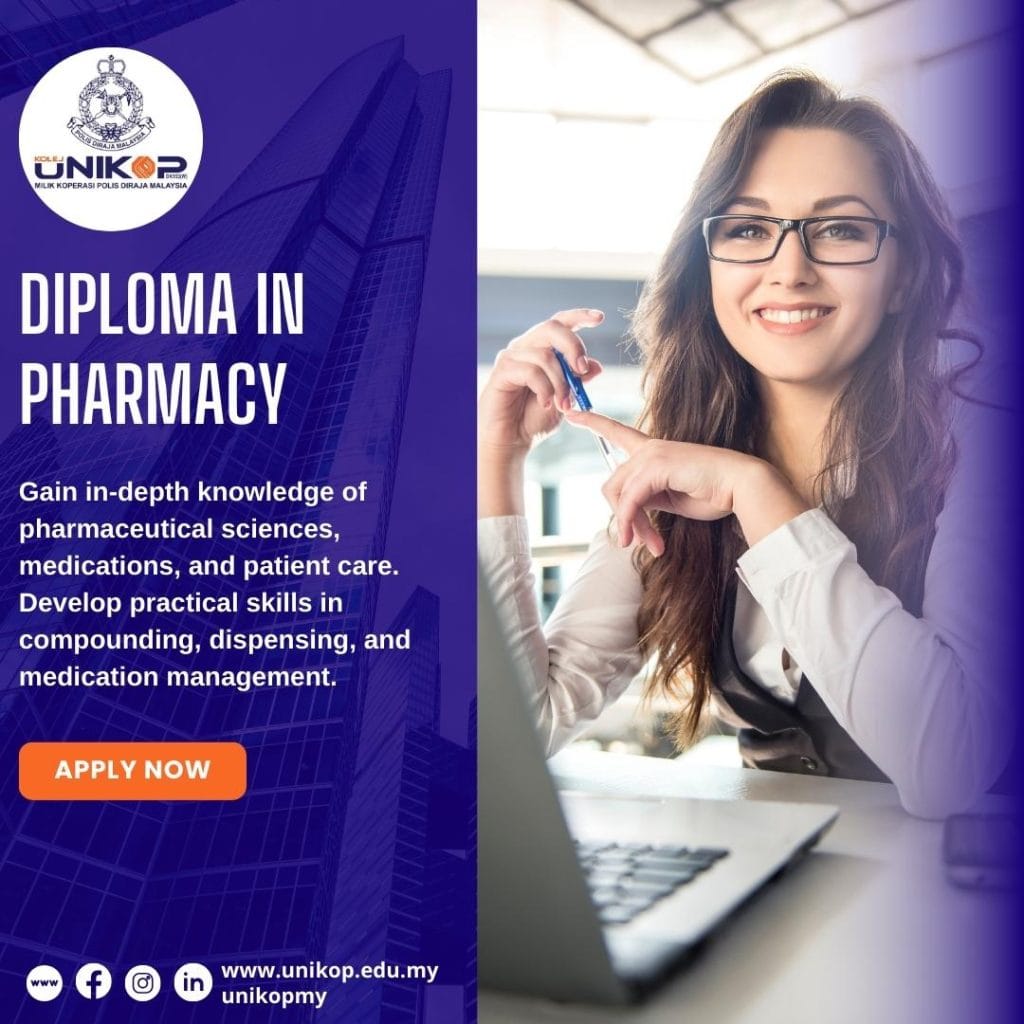 Are you passionate about healthcare and making a positive impact on people's lives? The Diploma in Pharmacy program at College Unikop is your gateway to a rewarding career in the pharmaceutical field.
What Awaits You:
🧪 Gain in-depth knowledge of pharmaceutical sciences, medications, and patient care.
💊 Develop practical skills in compounding, dispensing, and medication management.
📚 Learn from experienced faculty and pharmacists who are dedicated to your success.
🌐 Access to state-of-the-art labs and facilities for hands-on learning.
🤝 Opportunities for internships and real-world experience.
Apply Now:

Local Students: https://unikop.edu.my/registration-form-new-students/
International Students : https://unikop.edu.my/international-enquiry/

#internationalstudents
#malaysianstudents
#diplomainpharmacy
#unikop
#UNIKOPMY