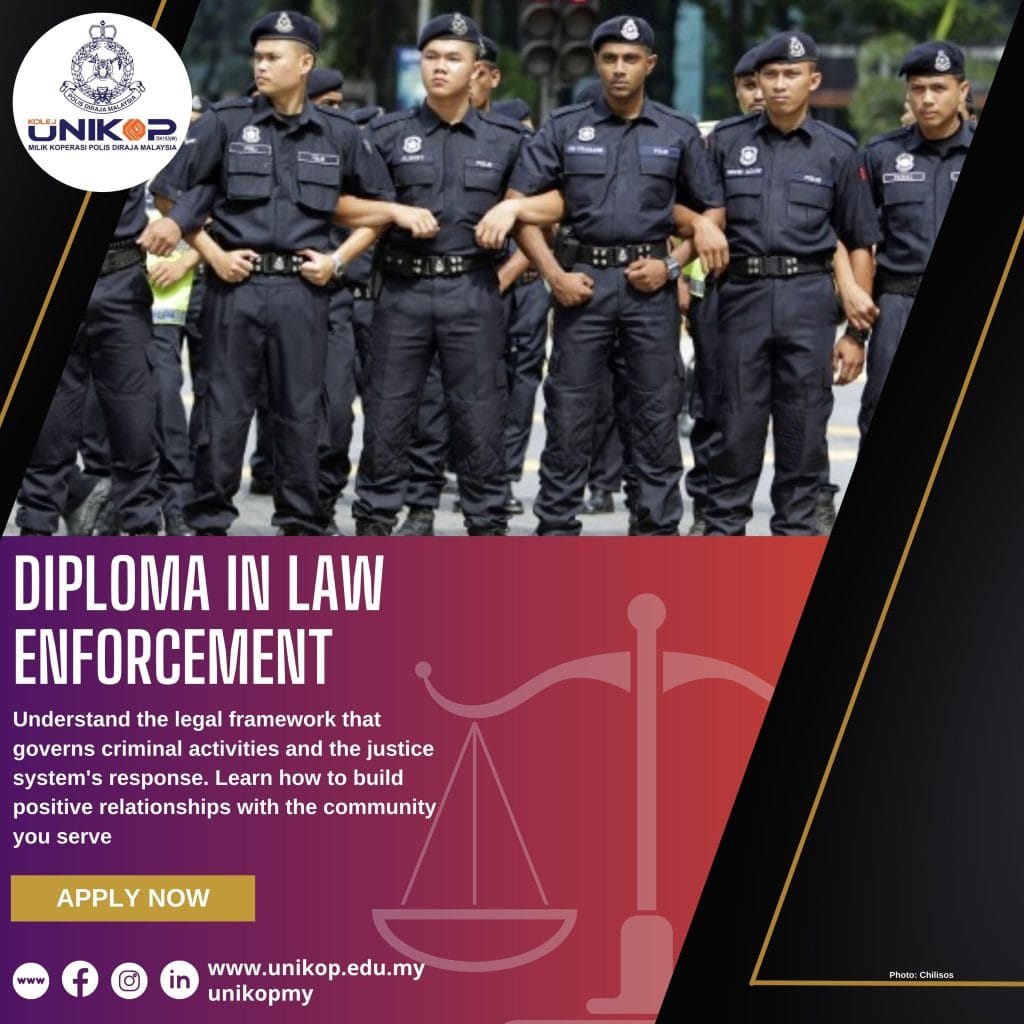 Are you passionate about upholding justice and maintaining law and order in society? If you aspire to make a difference in your community, a career in law enforcement could be your calling. Unikop College's Diploma in Law Enforcement program is your gateway to a fulfilling and impactful career in this field. Our Diploma in Law Enforcement program covers a wide range of subjects, including:
Criminal Law: Understand the legal framework that governs criminal activities and the justice system's response.
Community Policing: Learn how to build positive relationships with the community you serve.
Investigative Techniques: Develop the skills to solve crimes, gather evidence, and bring offenders to justice.
Ethics and Professionalism: Explore the ethical considerations in law enforcement and maintain a high level of professionalism.
Crisis Management: Prepare for high-pressure situations with the knowledge to handle crises effectively.
Apply Now:
Local Students: https://unikop.edu.my/registration-form-new-students/
International Students : https://unikop.edu.my/international-enquiry/
#internationalstudents
#malaysianstudents
#diplomainlawenforcement
#unikop
#UNIKOPMY