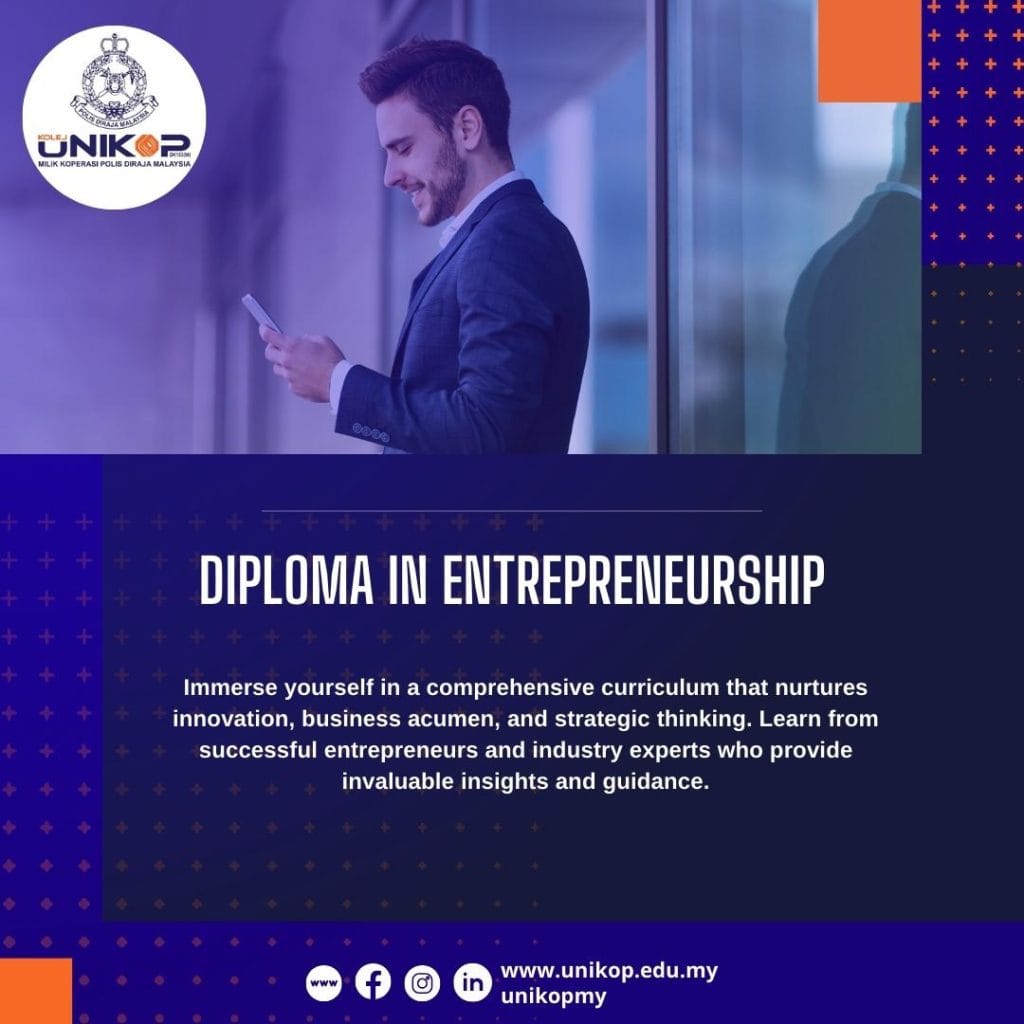 Are you ready to bring your business ideas to life and become an entrepreneurial trailblazer? Look no further! Embark on a transformative journey with our esteemed Diploma in Entrepreneurship at College Unikop.
🌟 Immerse yourself in a comprehensive curriculum that nurtures innovation, business acumen, and strategic thinking.
🌟 Learn from successful entrepreneurs and industry experts who provide invaluable insights and guidance.
🌟 Develop practical skills in business planning, marketing, financial management, and more.
🌟 Engage in real-world projects, internships, and networking opportunities to kickstart your entrepreneurial career.
🌟 Access to Unikop's entrepreneurial ecosystem, fostering collaboration and idea exchange.
Apply Now:

Local Students: https://unikop.edu.my/registration-form-new-students/
International Students : https://unikop.edu.my/international-enquiry/

#internationalstudents
#malaysianstudents
#diplomainenterpreneurship
#unikop
#UNIKOPMY