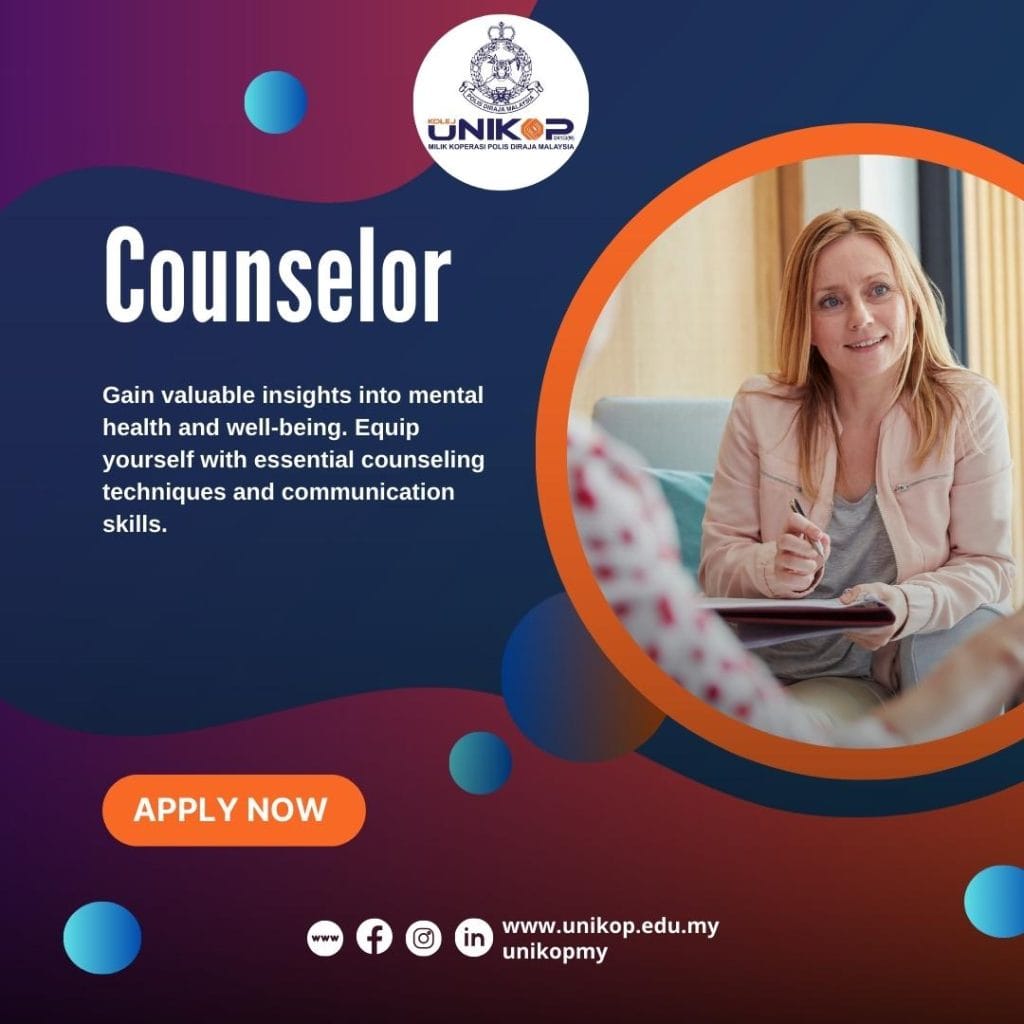 Are you passionate about making a positive impact on people's lives? Discover the fulfilling path of a Counselor through Unikop College's comprehensive Program Diploma in Psychology!
Why Choose our Counseling Program?
🌟 Gain valuable insights into mental health and well-being.
🌟 Equip yourself with essential counseling techniques and communication skills.
🌟 Learn from experienced professionals and esteemed practitioners in the field.
🌟 Practical training through workshops, internships, and real-world scenarios.
Apply Now:
Local Students: https://unikop.edu.my/registration-form-new-students/
International Students : https://unikop.edu.my/international-enquiry/
#internationalstudents
#malaysianstudents
#diplomainpsychology
#unikop
#UNIKOPMY