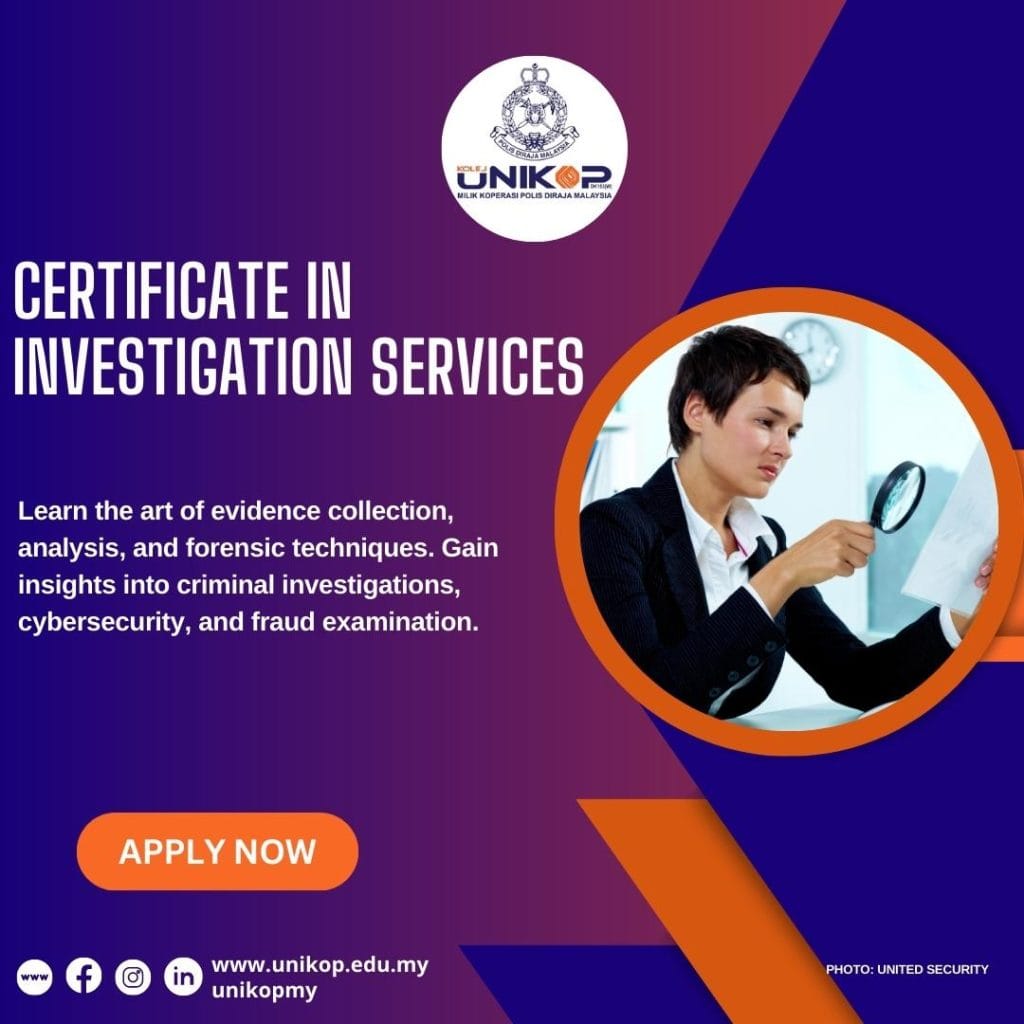 Are you ready to step into the world of solving mysteries and uncovering truths? Unikop proudly presents the Certificate in Investigation Services program, designed to ignite your passion for investigative work and equip you with essential skills!
Program Highlights:
🔍 Learn the art of evidence collection, analysis, and forensic techniques.
🔍 Gain insights into criminal investigations, cybersecurity, and fraud examination.
🔍 Develop critical thinking and problem-solving skills crucial for effective investigations.
🔍 Engage with experienced professionals and renowned experts in the field.
🔍 Practical exposure through simulations, case studies, and real-world scenarios.
Apply Now:
Local Students: https://unikop.edu.my/registration-form-new-students/
International Students : https://unikop.edu.my/international-enquiry/
#internationalstudents
#malaysianstudents
#certificateininvestigationservices
#unikop
#UNIKOPMY