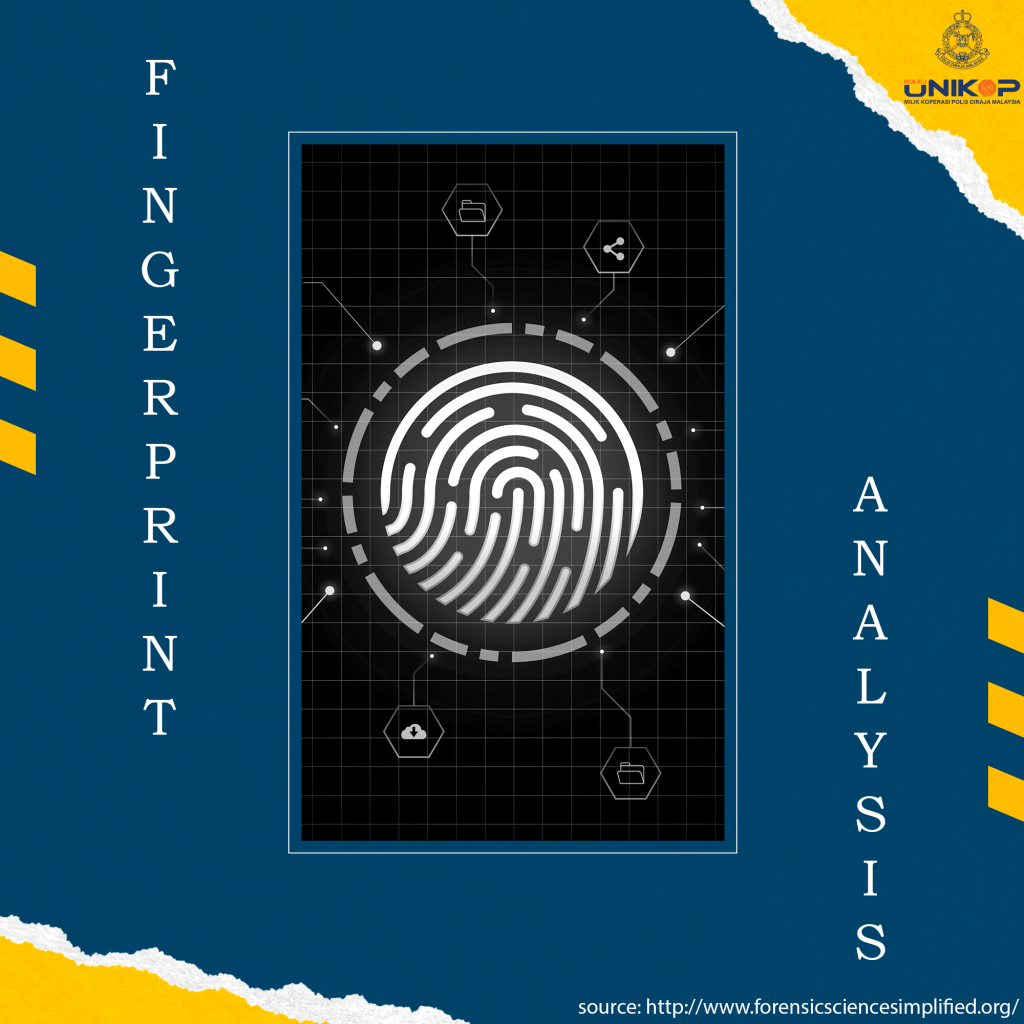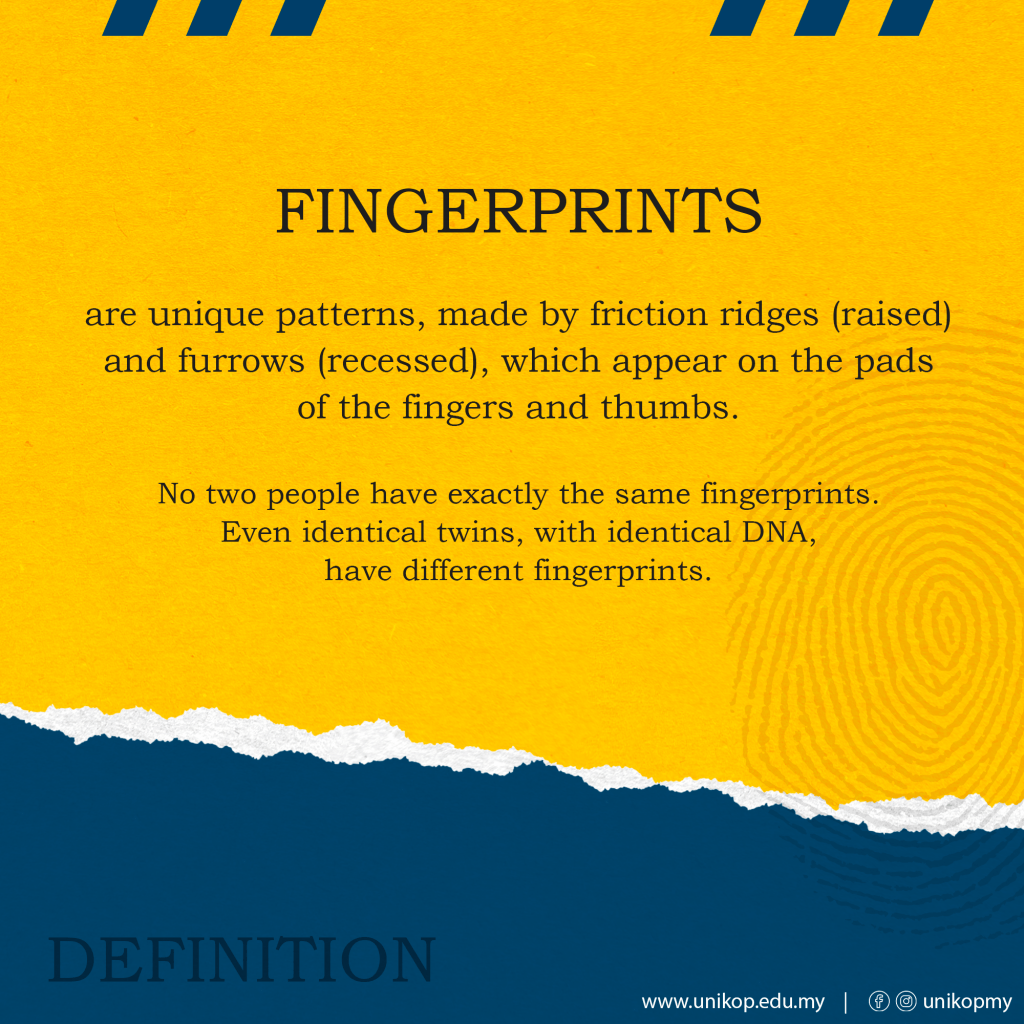 It is the comparison of fingerprints left at the scene of a crime with those of suspects to provide evidence of the presence of a particular person at a particular place.
Did you know that fingerprint is unique? Even identical twins won't have the same fingerprints.
Law enforcement agencies use fingerprint analysis as one of the way to solve a criminal situation.
To learn more, apply now for Diploma in Law Enforcement at UNIKOP : www.unikop.edu.my
#Fingerprint #FingerprintAnalysis #LawEnforcement #UNIKOP #UNIKOPMY