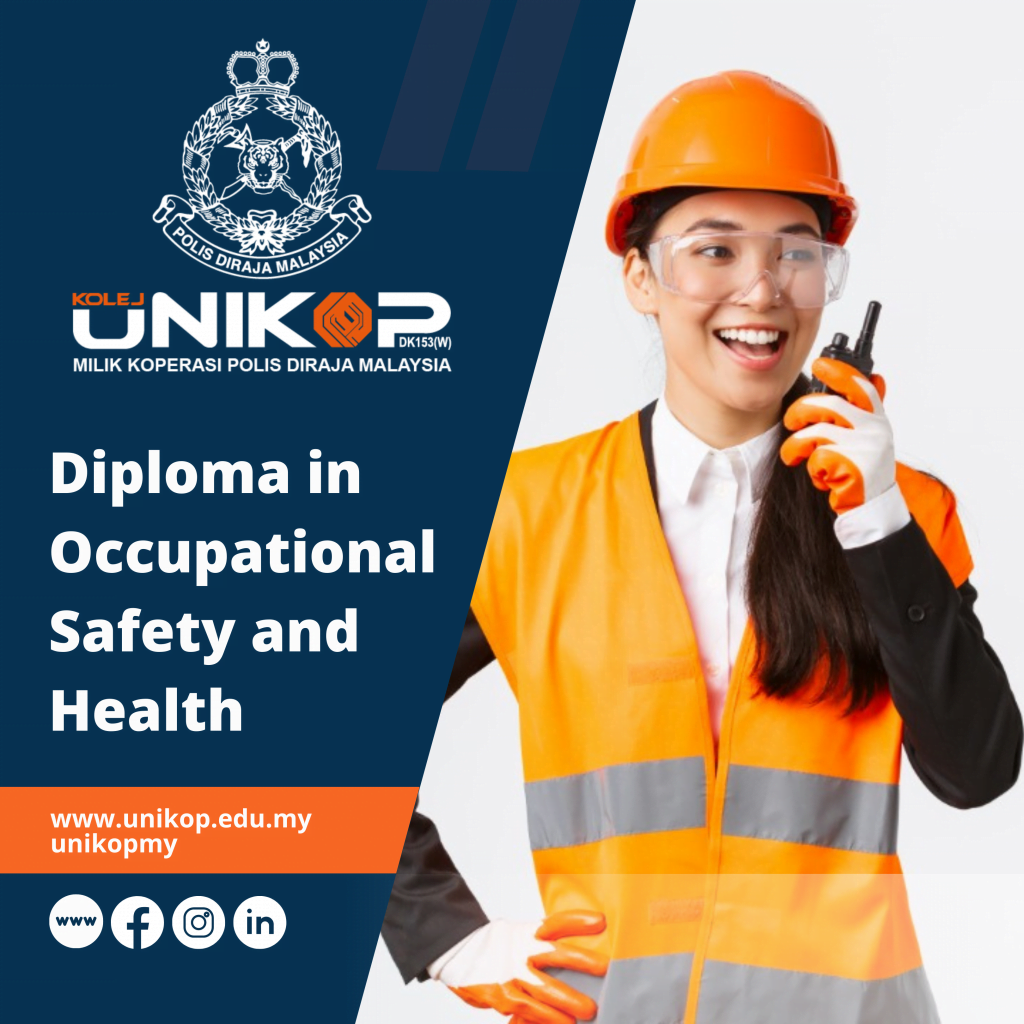 Diploma in Occupational Safety and Health offered by UNIKOP College will be provided with the knowledge and skills in both theory and practical aspects in occupational safety and health (OSH).
Students will also have the opportunity to develop attitudes and skills in safety and health on the occupational side.
Learn more about this course at www.unikop.edu.my.
#DiplomainOccupationalSafetyandHealth #DOSH #UNIKOP #UNIKOPMY