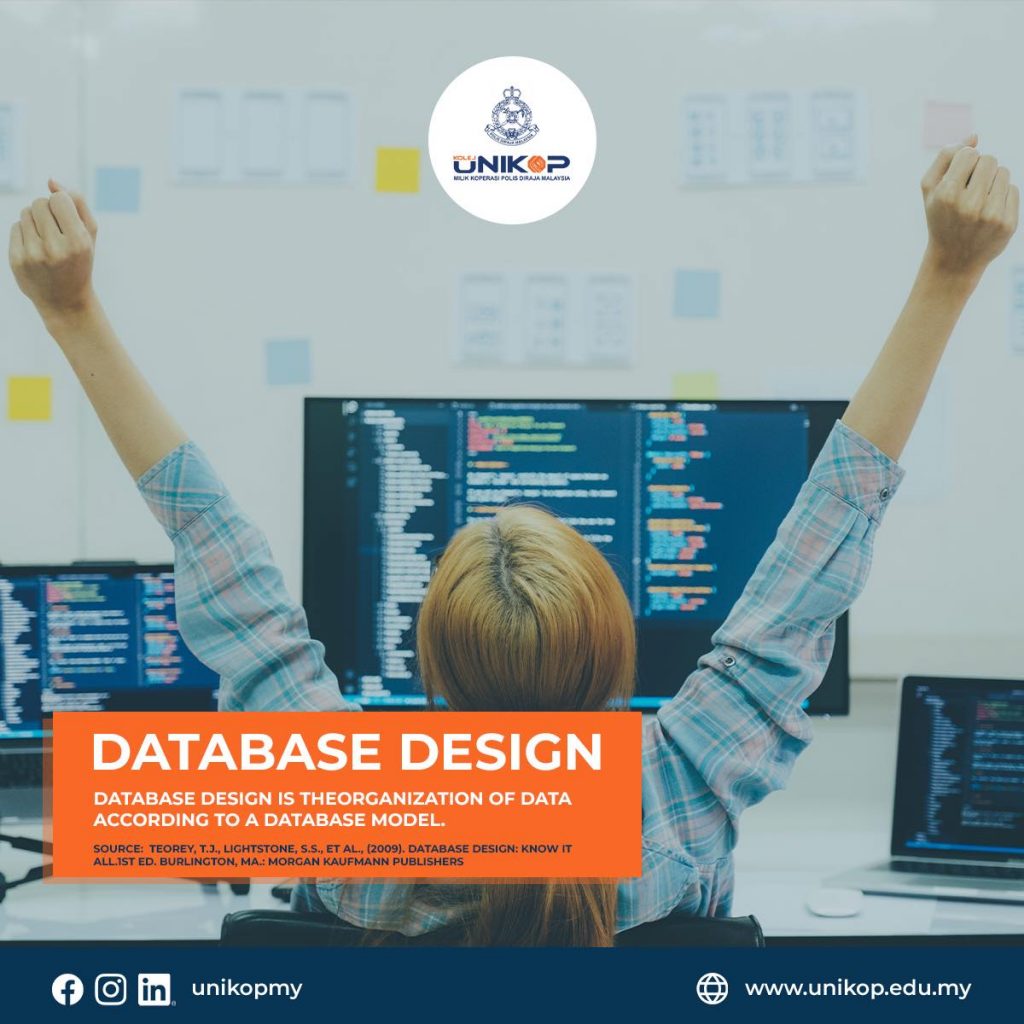 Do you know what is database design?
It's the organisation of data according to a database model known as database design. The designer decides what data must be stored and how the data elements interact with one another and it's your only way to be provided with accurate and up-to-date information is by using the proper designed database
Learn more when you sign up for UNIKOP's Diploma in Information Technology (Business Application) at www.unikop.edu.my.
#DatabaseDesign #DiplomainInformationTechnologyBusinessApplication #PDRM #UNIKOP #UNIKOPMY