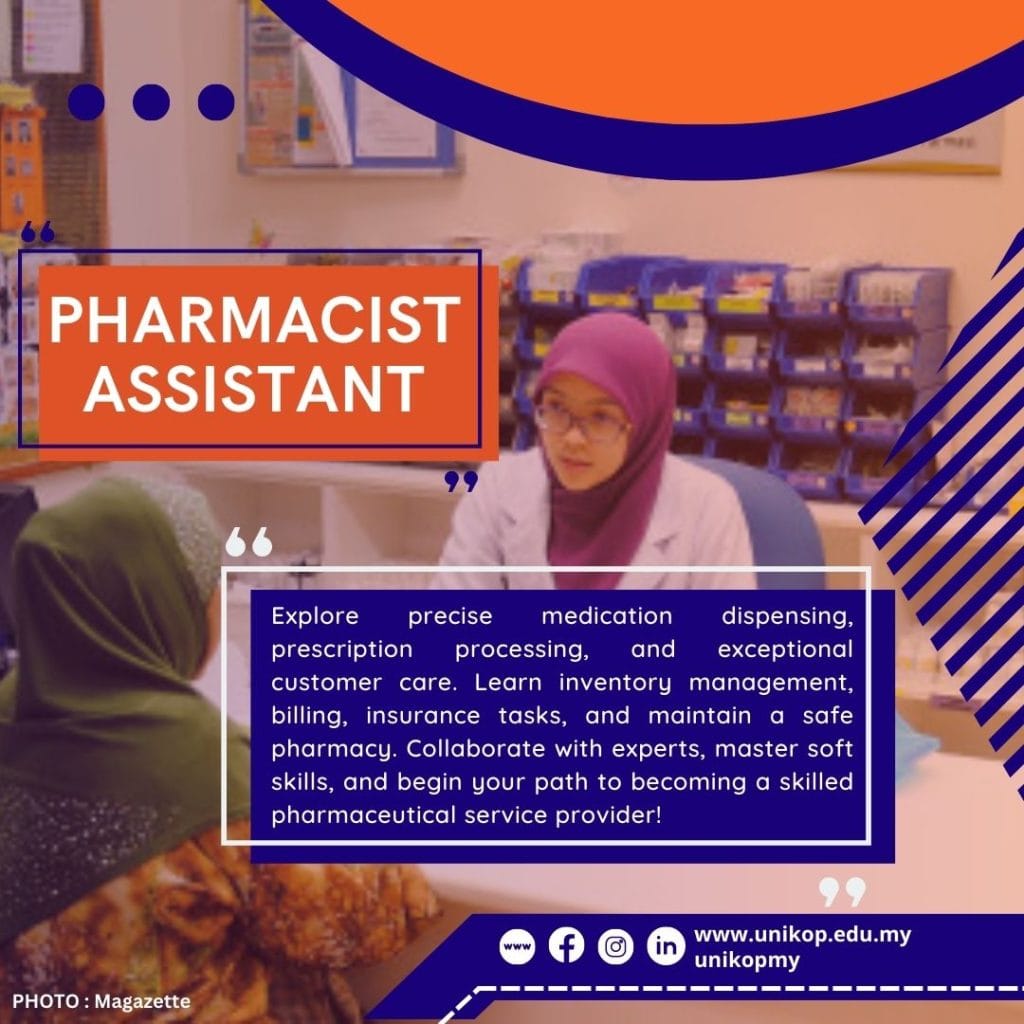 Discover the art of accurate medication dispensing, prescription processing, and top-notch customer care. Aspiring pharmacy assistants will learn the ins and outs of inventory management, billing, and insurance tasks, all while ensuring a safe and pristine pharmacy environment.
Collaborate closely with seasoned pharmacists, and master the essential soft skills to excel in this rewarding field.
Your journey towards becoming a knowledgeable and capable pharmaceutical service provider starts here!
Apply Now:
Local : https://unikop.edu.my/registration-form-new-students/
International : https://unikop.edu.my/apply-now-international/
#assistantpharmacy
#diplomainpharmacy
#unikop
#UNIKOPMY