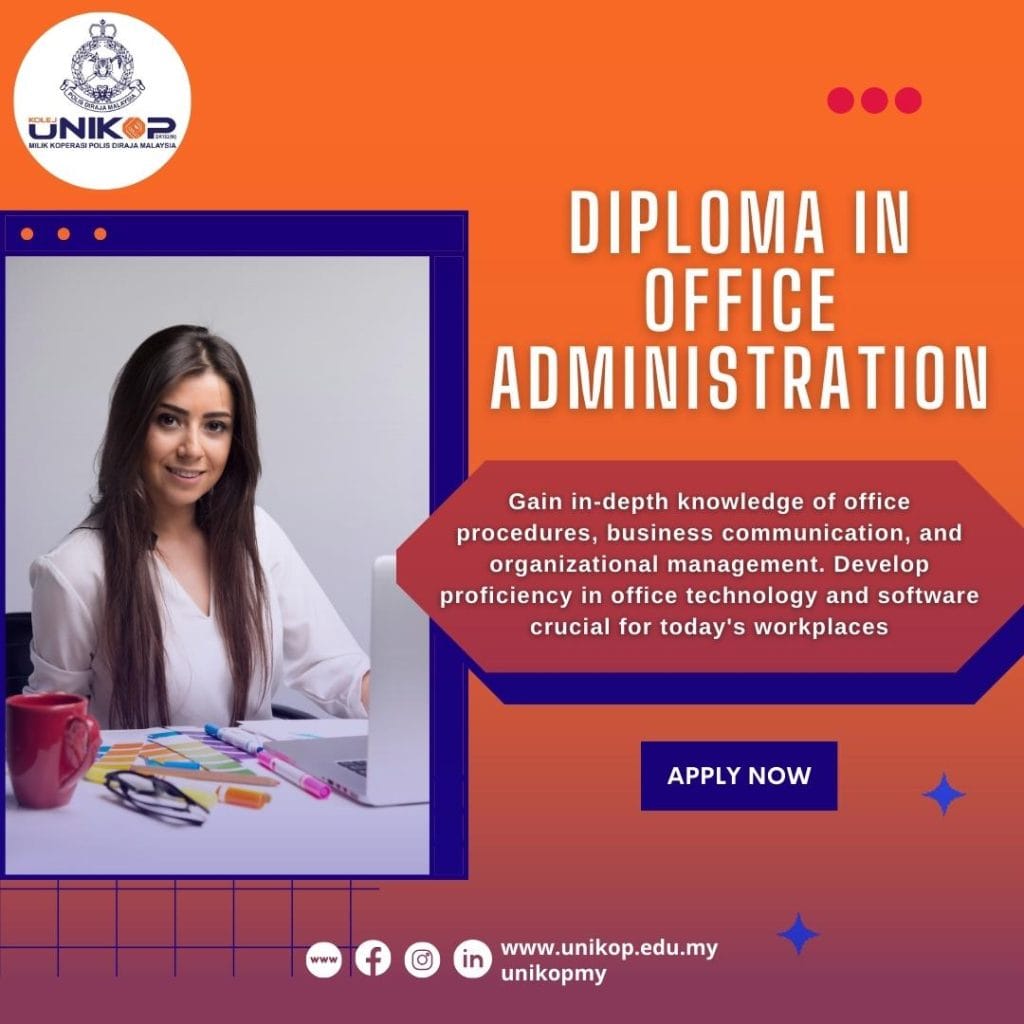 Ready to elevate your administrative skills and step into the dynamic world of office management? 🌟 Our Diploma in Office Administration at Unikop College equips you with the expertise needed to thrive in modern office environments.
Why Choose our Diploma in Office Administration?
🏢 Gain in-depth knowledge of office procedures, business communication, and organizational management.
🖥️ Develop proficiency in office technology and software crucial for today's workplaces.
🤝 Hone your interpersonal and leadership skills, essential for effective team management.
🌐 Learn from experienced faculty and industry professionals to stay ahead in the competitive job market.
Apply Now:
Local Students: https://unikop.edu.my/registration-form-new-students/
International Students : https://unikop.edu.my/international-enquiry/
#internationalstudents
#malaysianstudents
#diplomainofficeadministration
#unikop
#UNIKOPMY