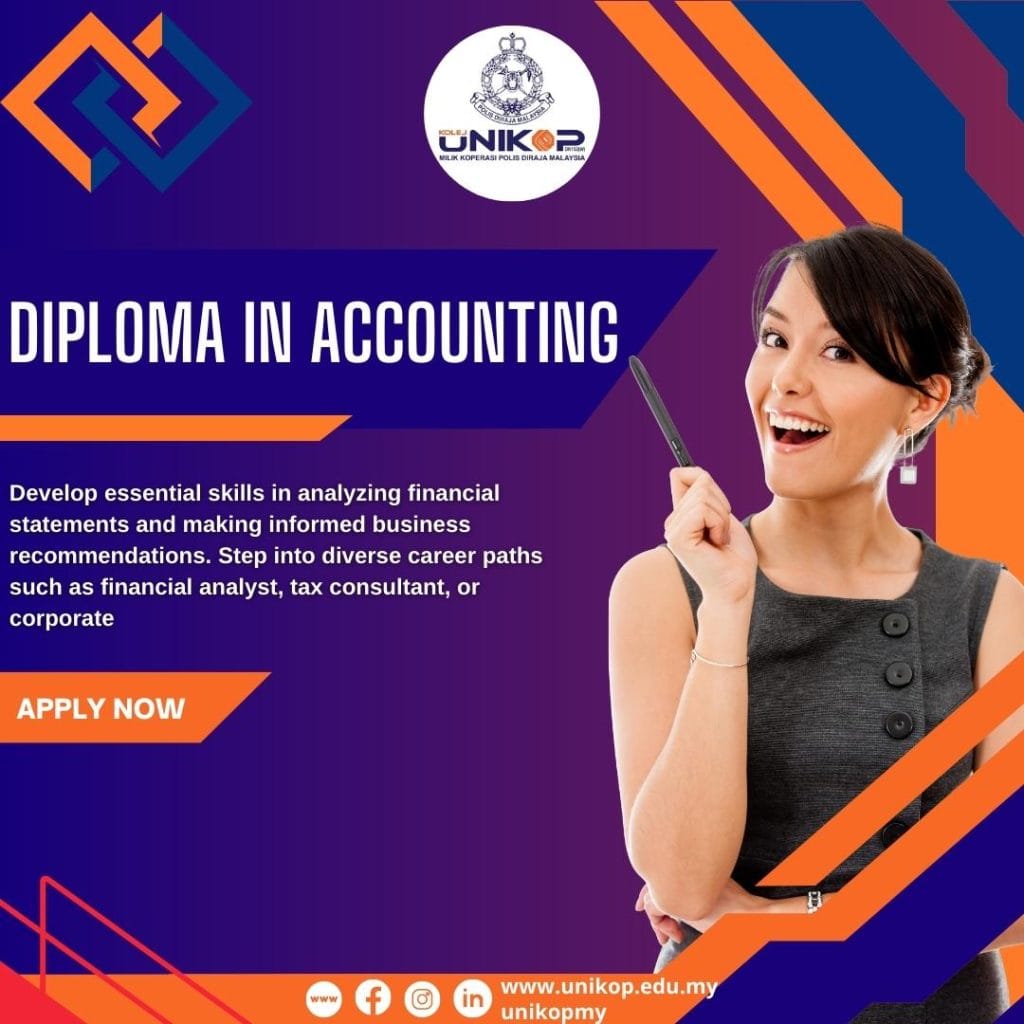 Are you fascinated by the world of finance, numbers, and strategic decision-making? Unlock your potential with Unikop's esteemed Diploma in Accounting program!
Program Highlights:
📌 Gain a strong foundation in financial accounting, cost accounting, taxation, and auditing.
📌 Develop essential skills in analyzing financial statements and making informed business recommendations.
📌 Learn from experienced industry professionals and knowledgeable faculty.
📌 Practical exposure through internships and real-world projects.
📌 Step into diverse career paths such as financial analyst, tax consultant, or corporate accountant.
Apply Now:
Local Students: https://unikop.edu.my/registration-form-new-students/
International Students : https://unikop.edu.my/international-enquiry/
#internationalstudents
#malaysianstudents
#diplomainaccounting
#unikop
#UNIKOPMY